ARIES responses to COVID-19
Effective untill 31 March, 2020 (This will be updated frequently as and when need arises and situation with regard to spread of COVID-19 changes)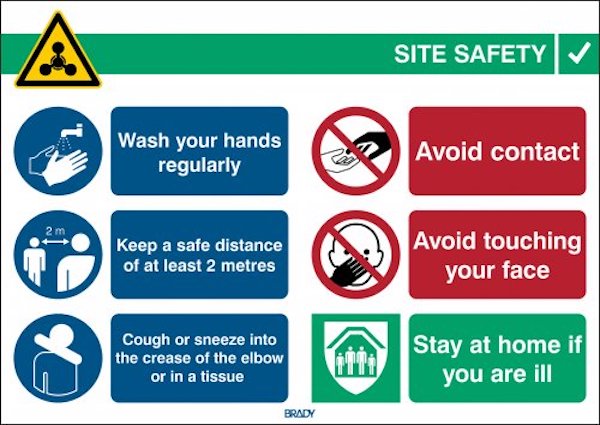 This note provides information on ARIES preparedness and guidelines, based upon the advisories issued from various competent authorities, viz., World Health Organization, Government of India, Uttarakhand Government, and guidelines adopted by various academic/research institutions in India in response to spread of COVID-19 virus. These guidelines are made to contain the spread of virus to ARIES campus and help its staff and in-campus residents.
This will be updated frequently as and when need arises and situation with regard to spread of COVID-19 changes.

Coronavirus Symptoms:
• Fever
• Tiredness
• Dry Cough
• Breathlessness
Important: If you develop above symptoms and/or feel that you might have come in contact with a COVID-19 case, follow the guidelines issued from the Government of India and State Government. In addition, inform directoraries@aries.res.in and registrar@aries.res.in. Isolate yourself and go for self-quarantine.
Please contact your local medical centre. The key contact numbers for Nainital area are provided below.

ARIES medical officers (visiting): Dr. MS Dugtal 7895967666, Dr. MS Rawat 9412105162,Dr. Chandra Rawat 9411704559, Dr. Himanshu Kandpal (Padampuri):9639422567
Central Govt. (mohfw): 011-23978046
Uttarakhand state: 104,108, 102
Disaster control helpline: 1077
Women helpline: 1090
B.D. Pandey Hospital, Nainital: 05942-235012, 235986
Base hospital, Haldwani 05946-251088
Sushila Tiwari Hospital, Haldwani 05946-255255
Brij Lal Hospital, Haldwani: 98378 11111
Krishna Hospital, Haldwani: 99270 24103, 05946 222426, 282623
CMO, Nainital: 05942-235285, 9412344733
DM, Nainital: 05942-235684, 235265,9720070007
Police, Nainital: 100, 05942-236470, 235730
Police, Mukteswar 05942-286178

Online resources:
https://www.mohfw.gov.in/
https://www.who.int/
General Guidelines
Link to MOHFW guidelines for home quarantine:
https://www.mohfw.gov.in/Guidelinesforhomequarantine.pdf
• Self-quarantine is when an individual limits social interaction and stays at a secluded place (e.g., Home) for a period of time.
o What is self-quarantine? It is the situation where you do not interact with any one in person. You stay in your room or home without interacting with any one face to face. You cannot step out for walk and meet with your friends. You only use digital communication mode to interact with others. The care-taker will drop the food and other basic necessary items at your door step and you open the door wearing mask after they leave, to pick the items.
o This is to ensure that they will minimize the chances of transmitting any contagious infections/diseases, even if they might not be experiencing symptoms.
Two premises are presently designated as quarantine areas in the campus -the house opposite to the electrical transformer/generator (on the way to hostel) and four rooms in the ST-RADAR building. If need arises, rooms in the guest-house will be designated as quarantine rooms.
• If you have come from abroad, it is mandatory to self-quarantine for at least 15 days. Unless your only place of residence is on-campus, your quarantine place should be off-campus.
• If you have come from or passed through any city in India where COVID-19 cases have been reported, we urge you to self-quarantine for at least 5 days to the extent possible. Unless your only place of residence is on-campus, your quarantine place should be off-campus.
• The above guidelines should be strictly followed by for all staff and their guests visiting campus either for official or personal purposes.
Link to MOHFW guidelines for social distancing:
https://www.mohfw.gov.in/SocialDistancingAdvisorybyMOHFW.pdf
In present situation, there exists a small yet finite probabilityto get infected with the virus from the community. Therefore, it is important to minimize in-person interaction, wherever possible and keep a good personal hygiene. Some guidelines in this regard are the following:
(i) All are requested to avoid social gatherings and maintain social distancing to prevent the spread of the virus.
(ii) Entry of visitors etc. to the Institute campus will be regulated at the security check-post near the mechanical workshop. Entry for essential requirement/persons will be allowed with the permission of the concerned In-Charges/director/registrar on case-to-case basis.
(iii) The campus staff and residents and outsourced personnel working inside the campus should maintain utmost hygiene & follow the guidelines issued by Ministry of Health & Family Welfare, e.g., frequent hand-wash with a soap, use your own towel for drying hands, good respiratory
hygiene (e.g., no spiting or smoking in public places), use masks wherever required. (iv) Officers, staff, and students working from office premises are advised to clean their door nobs and handle. Wherever possible, they may keep their office doors open so as to minimize contacts.
(i) The institute will run as usual with essential functionalities.
(ii) All staff in both Manora Peak and Devasthal campus are advised to work from home as far as possible. All the officers and staff (other than research fellows) at Manora Peak and Devasthal campus shall continue to discharge their official functions over the available digital communication modes (e.g., phone, internet, social apps, video-conferencing) and whenever there is a need to be physically present in the Institute, they would be required to follow instructions of their Reporting Officer and Higher Officers/directors to complete the day-to-day work. Officers & staff should always be available on phone/email for contact at any point of time.
(iii) All non-essential travels should be avoided.
(iv) All the staff before leaving the campus (for those staying in campus) or going on leave (for all) should communicate to their reporting officer/registrar/director by email/phone. This is also applicable for off-campus staff when leaving their local residence/city.
(v) All in-person talks, meetings, visits and activities postponed till further orders. On-line meetings will however continue. All urgent meetings to be done on-line. All approval requests to be sent by email, to the respective approving authorities.
(vi) All short term staff employed on projects to work remotely. They may continue their stay in the campus. They can discuss with their respective reporting officers and take a decision.
(vii) The Security service shall function as usual and other services shall function in limited manner. Staff working in these services should follow the instructions of their respective In-Charge and Higher Officers from time to time. Other support and outsourced staff will be reduced to a minimum in the campus.
(viii) House keeping staff will continue to perform their duties.
(ix) Only essential services of the administration and stores will be available.Support towards essential services such as electrical, telephone, computer, travel, medical facility etc. will continue to be made available.
(x) Staff working to run guest-house and canteen facility will continue to work from the campus in limited mode. All existing guest-house bookings for guests (official or personal) will be reviewed and decided on case-by-case basis.
(xi) Common dining area (both hostel and guest house) will remain closed for all. Staff and students may however take food from canteen and consume it in their rooms and outside and return utensils to the washing area. Tea with packaged snacks at designated hours may be served in open area outside the main office building only.
(xii) The co-operative store will continue to open and function as usual.
(xiii) The science center will remain closed for public. All public shows and educational tours are cancelled.
(xiv) All efforts will be made to run the observing facilities at Manora Peak and Devasthal campus. The in-charges of these facilities will issue separate guidelines shortly.
(i) All students in the first, second and third year of PhD program and interns/project students (including those on sponsored projects) are advised to proceed to home. These students are encouraged to leave as soon as possible, latest by Sunday, 22nd March 2020.
(ii) Any student facing any difficulty in doing so, please contact the caretaker and fix a date for vacating room with a valid reason.
(iii) The fourth and final year students and post-doctoral fellows are also encouraged to go home. They can stay at ARIES only if it very essential. This can be decided on case to case basis by the Director.
(iv) Rooms may be re-allocated for single occupancy or quarantine purpose. Rooms need to the vacated and keys are required to be handed over to caretaker. The rooms may require to be opened with the permission from the competent authority in ARIES and no prior consent will be required from the occupant. Student may pack their belongings and leave it in common area at designated place.
(v) Students going home are encouraged to continue their work from home and keep in touch with their supervisors though email and on-line meetings.
(vi) The hostel will function with minimal occupation, minimal support to run the canteen and house keeping. Any student staying back in the institute and having symptoms of cough, fever etc., should follow the guidelines.
(i) In general, visitors will not be allowed in the campus unless it is an absolute necessity. The entry to the campus beyond the workshop check-post will be regulated and monitored.
(ii) All the visitors to the institute premises need to wash their hands before proceeding to any office room or facility. If required, they should wear masks.
(iii) All in-campus residents are advised to remain vigilant that necessary instructions with regard to community hygiene in the campus by the visitors and trespassers are followed and politely discourage any activity, which may be harmful for the community.
(iv) Discourage visiting guests from outside campus in your allocated house in the campus.
(v) If your family members are returning to campus to stay with you, please ask them to follow the quarantine guidelines. Some quarantine rooms are made in the campus and may also be used for this purpose.
(vi) Limit social interaction as much as possible in the residence areas.
(vii) You are discouraged to visit nearby towns (Nainital, Haldwani etc.) frequently. Keep yourself and your family isolated in the campus as much as possible. Visit the nearby towns/cities when absolutely necessary. Encourage to use co-operative store for you daily requirements.
(viii) sports activities with gathering within the campus are not allowed.
(ix) Discourage domestic helpers to work inside your homes.
(x) The private courier and other service agents may visit the campus to deliver packages and perform essential works, however, it is advised to keep minimum contacts with them and ask them to follow hygiene guidelines. It is advised to wash your hands after taking a courier delivery.
(xi) In general, visitors are not allowed to use canteen or any other facility in the campus.
Issued with approval from Director.