Local Transport
Bhimtal is a beautiful town located in the Nainital district of the Indian state of Uttarakhand. It is famous for its serene lake and mesmerizing scenic beauty.  Bhimtal is well-connected to major cities in Uttarakhand and neighboring states by road. From the Nainital bus stand, plenty of buses and taxis are available to Bhimtal. The distance is approximately 25 km and takes about 1 hour to complete. For local transport, taxi services are available round the clock.
Conference venue and Hotels :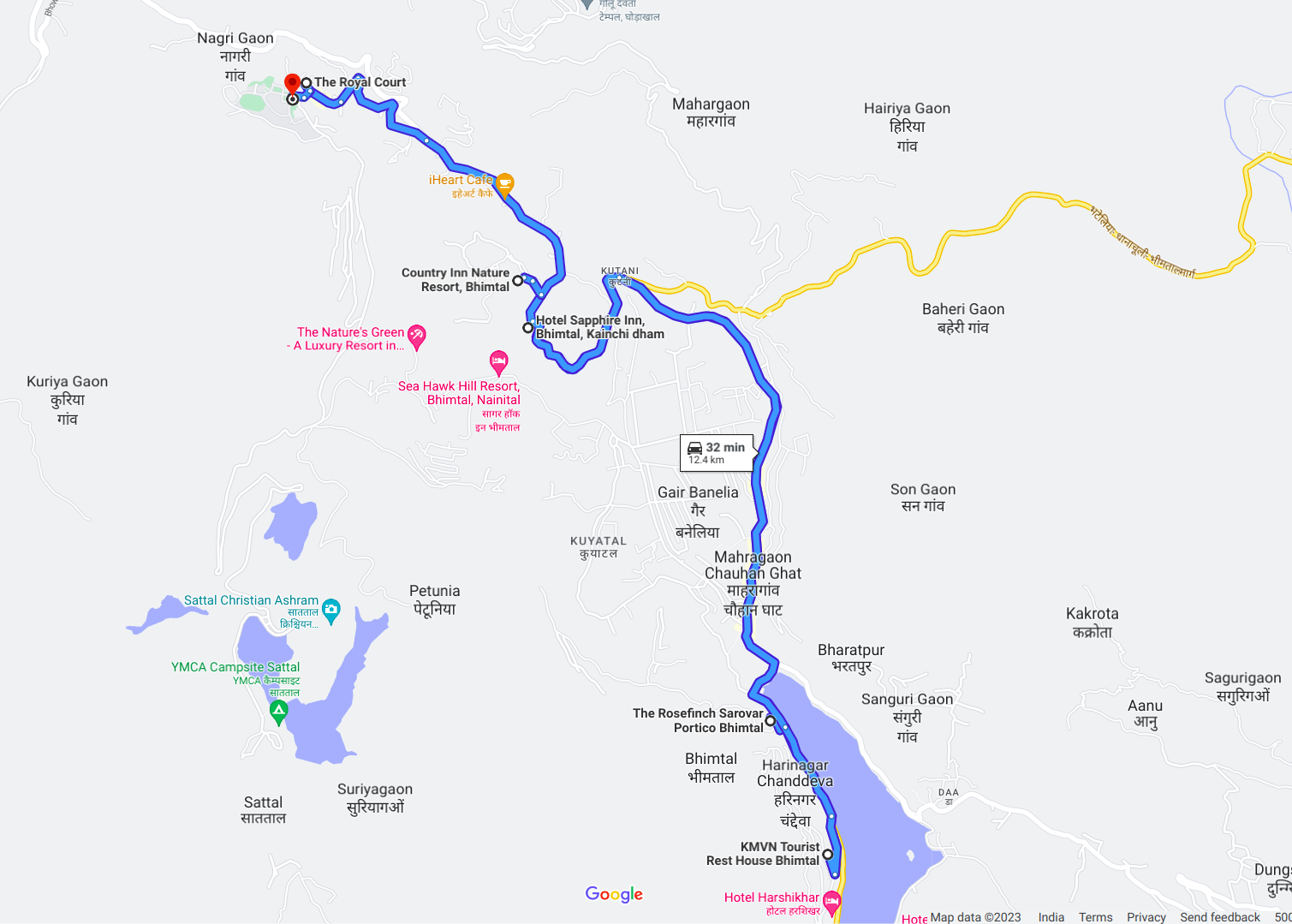 This map shows the conference venue (GEHU, Bhimtal) and the hotels nearby which have been booked for the participants during the conference.
                                                                                                                   ******************